Hager launched premier range of modular protection devices – Onekonekt for UAE market
Onekonekt - Easier, Safer, Faster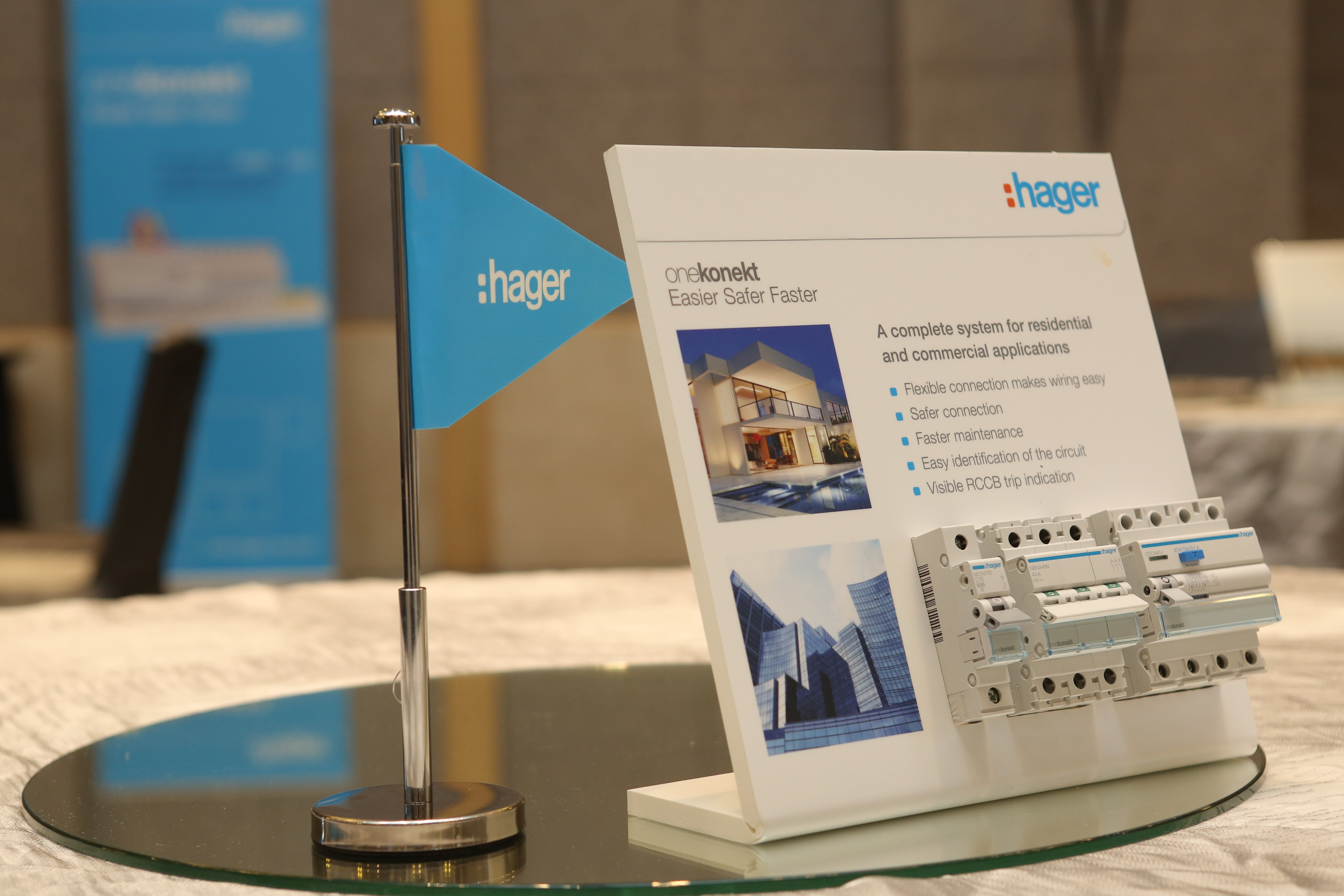 UAE witnessed the launch of Hager's premier range of modular protection devices – Onekonekt on January 11, 2017. The event was very well received by Hager direct customers within the UAE region.
The launch aimed to introduce the entire range for Onekonekt products and also elaborate the product specifications to the customers.This was an ideal platform for the customers to engage with the Hager team and get hands-on experience with Onekonekt products.
The launch event witnessed 45 customers and was addressed by Olivier Laborie, Managing Director, Hager Middle East FZE on a welcome note followed by the unveiling Onekonekt product range. Product specifications and functionality was precisely explained by Arunn Rathinamuthu, Product Manager, Hager Middle East.
The evening was mixed with a blend of extremely talented caricature artist and soul stirring musician who kept the guests entertained throughout the evening.