Hager ME played host to its annual Hager Partner Meet & Award Ceremony in Dubai, UAE, 2017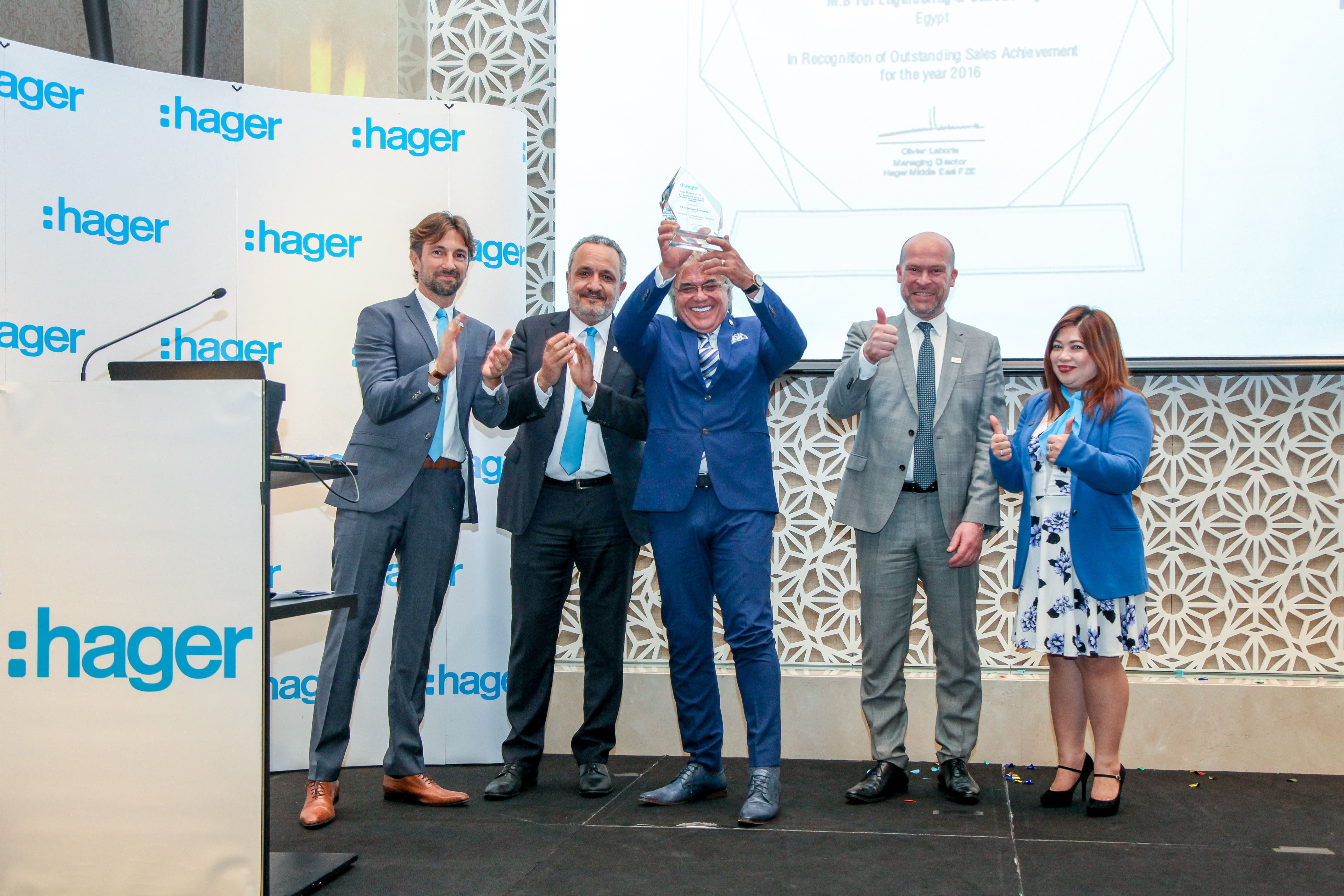 The annual Hager Partner Meet & Award ceremony for 2017 was conducted to felicitate our valued customers for their milestone contribution towards Hager business irrespective of countless roadblocks market posed for the FY 2016. The event was held at The Address Hotel, Dubai Mall on February 15th 2017.
The agenda of the event stretched from welcome note by Arnold Noussek, Senior Vice President Marketing, Hager Elctro SAS, France to introduction to new corporate identity by Krishna Kumar Shenoy, Marketing Manager, Hager Middle East.
Followed to the same the new Hager logo was unveiled to the delegates. Key business perspective for the upcoming year was delivered by Olivier LABORIE, Managing Director. "HME has achieved great results in 2016 despite a challenging year across industries. To pursue HME growth in the region, we have set-up our 2017 ambitions to a next level. The current year will also see the reinforcement our local team and the expansion of our solutions business and aim to be "more focused", "more innovative" and "more agile" in order to reach our defined targets. The "Mood" will be the fuel of this successful plan," marked Olivier.
The event was further followed by award ceremony hosted by Fredrick TAMBE, Branch Director, Hager Electro BV, Saudi Arabia branch. Middle East & Diamond Distributor of the year 2016 was awarded to MB for Engineering And Contracting and all the further details are furnished below:
The event was well attended by delegates from UAE, KSA, Bahrain, Oman, Qatar and Egypt and colleagues from Europe. The eventful evening concluded on a musical note followed by dinner and networking sessions.