Hager Middle East FZE, UAE & Hager Electro B.V., Saudi Arabia officially inaugurated new office space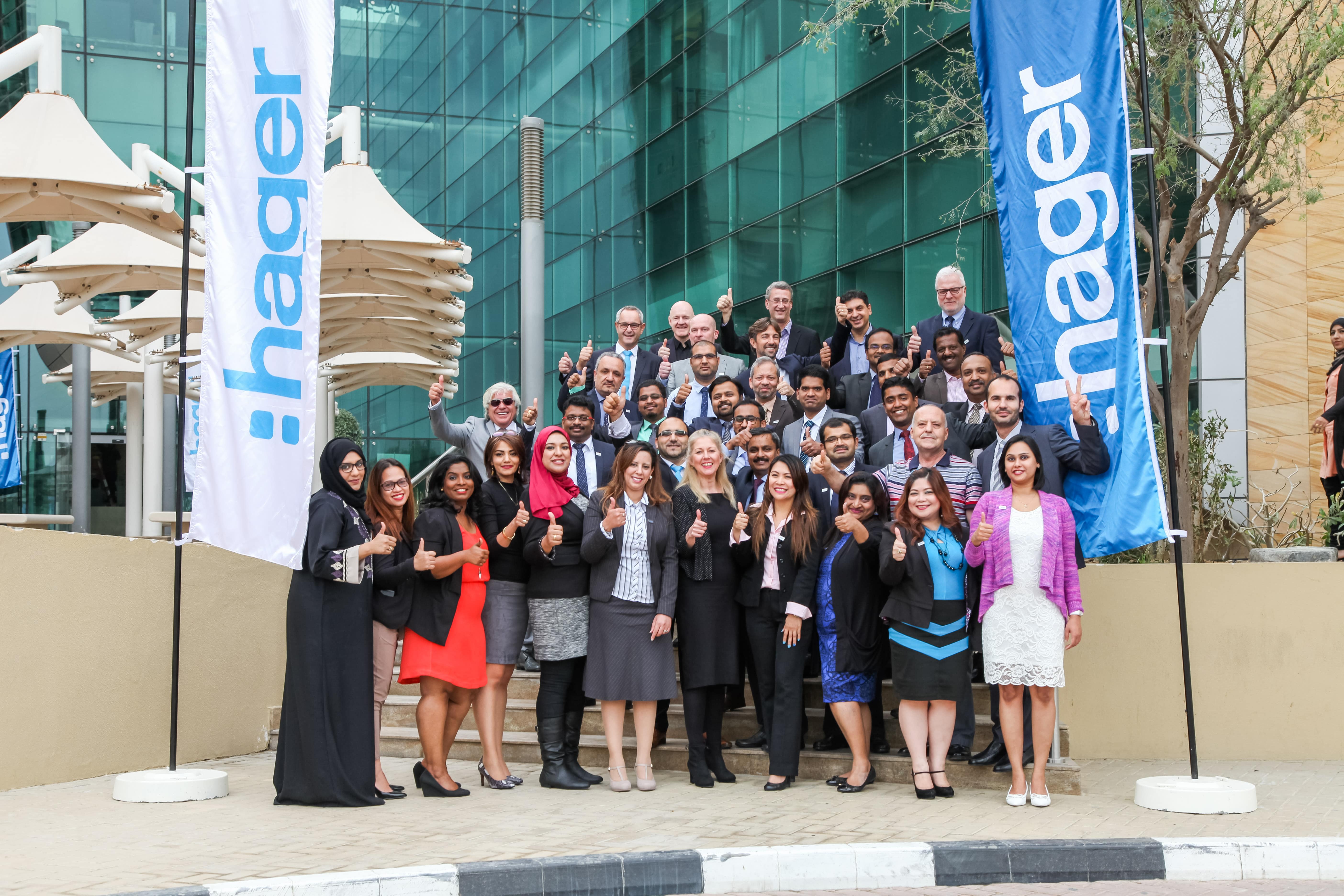 In sync with Middle East Electricity Exhibition 2017, Hager Middle East FZE, Dubai, UAE officially inaugurated its new office space on February 15, 2017, which was later followed by Hager Electro B.V., Saudi Arabia Branch on February 19, 2017 respectively for its valued partners and customers.
With this important breakthrough Hager Group aims to broaden horizons for business within the region and extend exceptional customer service for our valued customers. The event was very well appreciated and attended by local partners.
"The new office opening in this key market is definitely a major milestone for Hager M.E. which goes with our well defined business growth strategy in UAE & Kingdom of Saudi Arabia. The new office showcases our complete product & solutions capabilities with a state-of-the-art Certified KNX Laboratory. We're going to extend our market penetration and channel the right kind of support to our customers for all their requirements in the coming future", says Olivier LABORIE, Managing Director, Hager Middle East FZE.
"I am positive about this new direction and with such committed and dedicated team we aim to collaborate and offer the best services & solutions to our customers and partners", concluded Frederic TAMBE, Acting Sales Director, Hager Middle East & Branch Director, and Hager Electro B.V. on a high note.