Hager participates at 2nd SEWA Partner Meet, Sharjah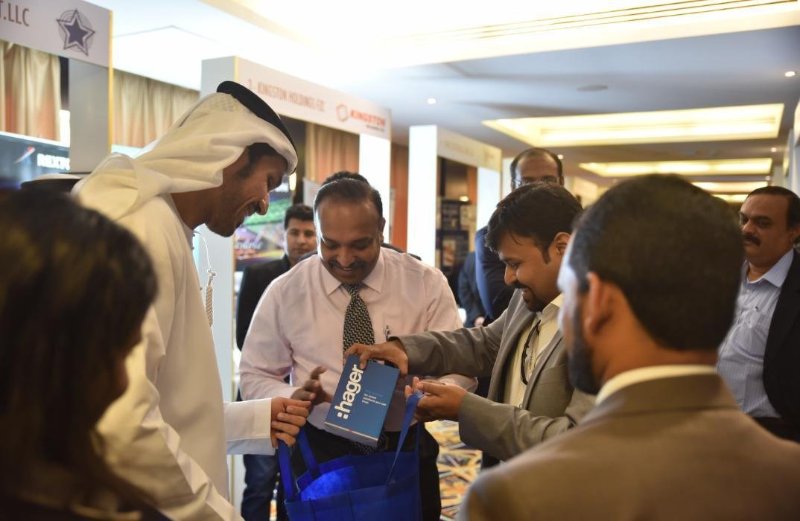 SEWA aims at building & further strengthening relationships with its partners
Sharjah Electricity & Water Authority (SEWA) hosted its second partners meet on 19th July 2017, in Radison Blu Hotel, Sharjah. This half day event organized by SEWA aims at building & further strengthening relationships with its partners.
Hager Middle East actively partnered in this event with its authorised panel builder & newly appointed distributor Al Rebou Electrical Switchgear & Bin Ghalib Group of Companies respectively. Eng. Ali Sani, Head of Commercial, Sharjah Electricity & Water Authority, interacted with local Hager team and was well informed by company and diverse product ranges.
Along with other market players like Schneider, ABB, Legrand, L&T and Siemens , this event was an ideal exercise to increase market awareness and brand visibility within the Sharjah emirate.