Hager Represented at Light Middle East Conference Meet 2016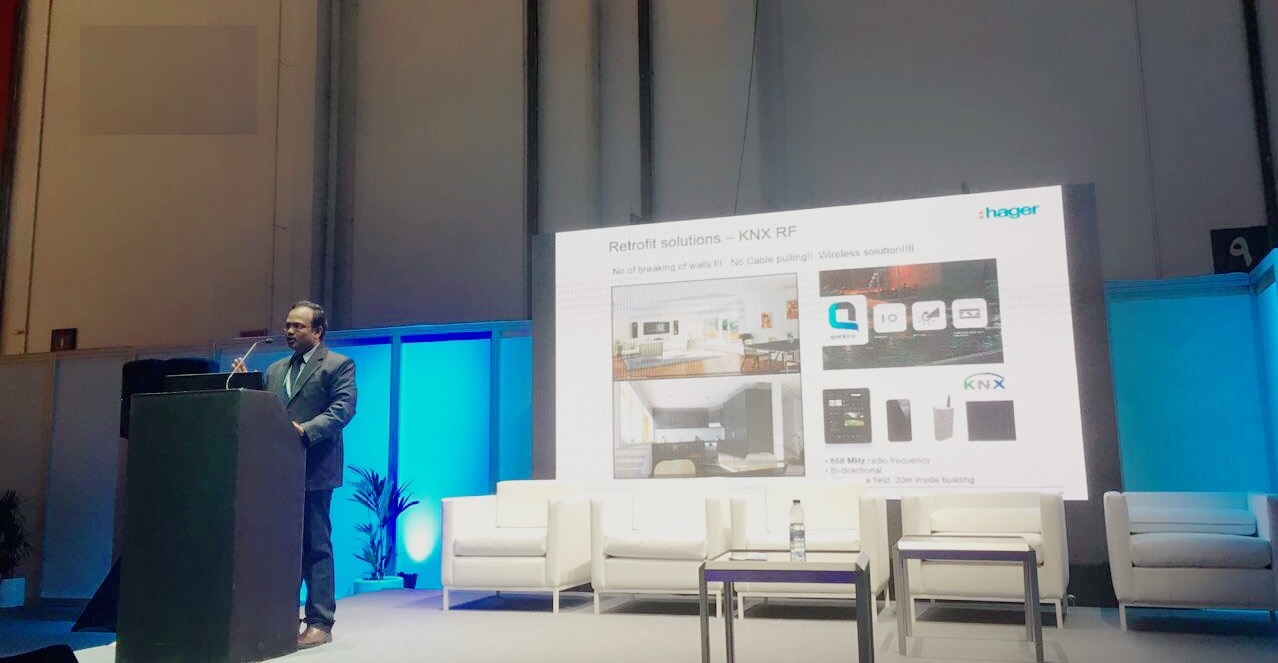 Light Middle East is the premier event for the lighting industry in the region and offers a B2B platform to manufacturers, architects, designers, consultants, engineers, construction companies, hospitality industry professionals, government officials and more.
Light Middle East's Conference featured more than 20 high-profile international speakers and industry experts to throw light on comprehensive and engaging programme with insights on new technologies, changing trends, and evolving regulations impacting the industry.
Hager M.E marked its presence at the KNX Workshop hosted by Light M.E. to showcase and Hager's Building Automation Solutions. Industry experts attended the presentation rendered by Product Manager, Arunn, Hager Middle East, Dubai, UAE.