Hager Retailer's & Distributor's meet successfully held in Qatar & Oman respectively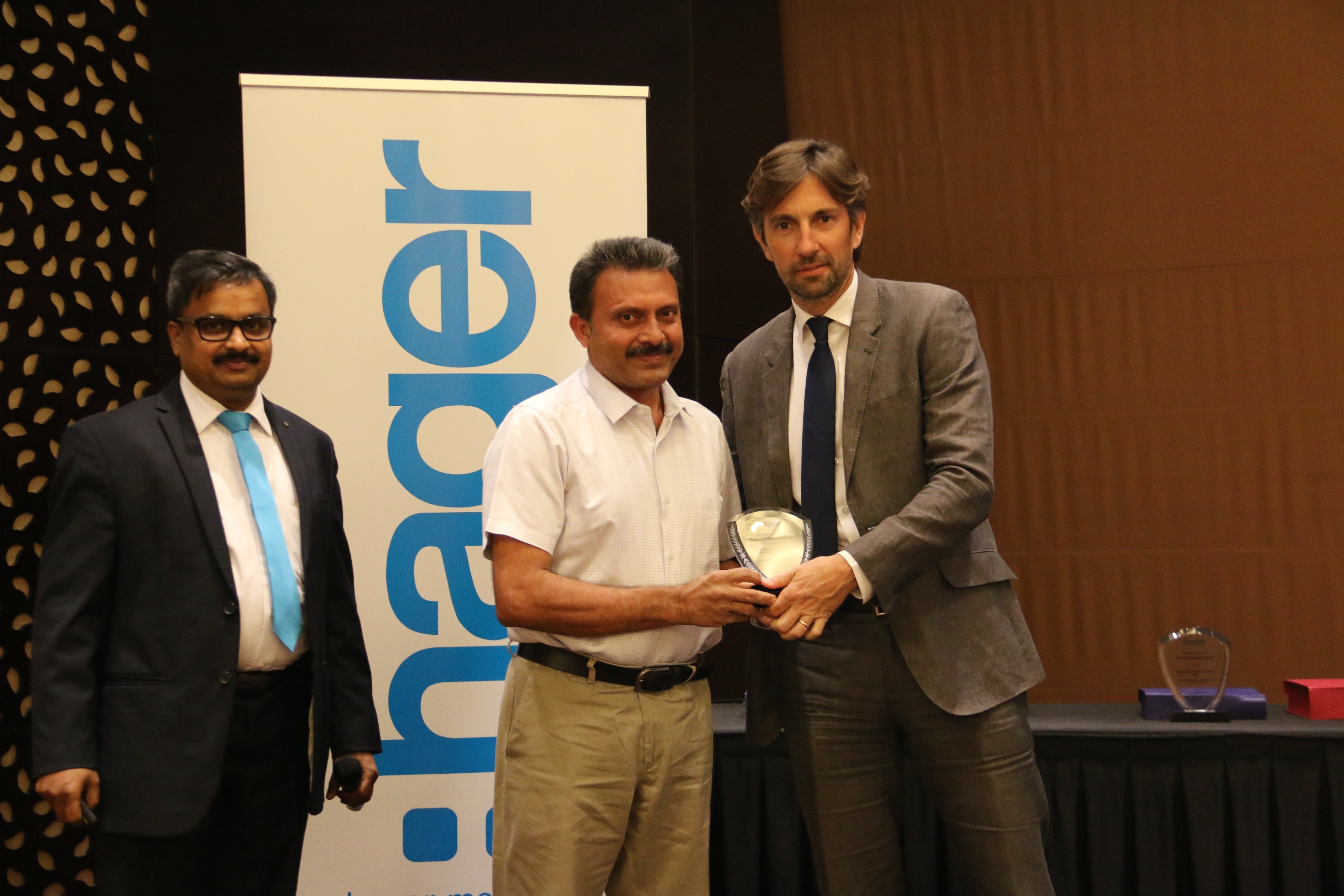 Hager Retailer Award Ceremony was held at Crowne Plaza Doha on 17th April 2017. Around 60 people attended the event from various departments of the following Distributors/Retailers
• Al Khayarin Trading
• Al Amoudi Trading
• Imperial Trading & Contacting Company
• Falkland Electricals
• Fancy trading co.
• Al Noor trading Co.
• Popular Electricals Trading Co.
• Al Feroz International

This event aims to encourage and motivate customers for their contribution towards Hager business towards FY 2016. The Business Excellence Award was awarded to Popular Electricals and the Award of Appreciation was given to Falkland Electricals, Fancy Trading, Al Noor Trading and Al Feroz International.

On similar line, Hager M.E also took this opportunity to honour and its exclusive distributor Al Hassan Electrics in Oman for their major contribution towards Hager business in FY 2016.the event was held at Crowne Plaza, Muscat, Oman on 13th April 2017. A headcount of 70 delegates attended this event.

In recognition of outstanding sales achievement for the year 2016, Al Hassan Switchgear Manufacturing Co. was awarded with Fusegear Distributor of the year. Also, Business Excellence Award under the Diamond category was presented to Al Hassan Electricals Co. LLC.