www.hager-me.com goes live!
You are now just a click away from our new website.
New website, new look, new feel - www.hager-me.com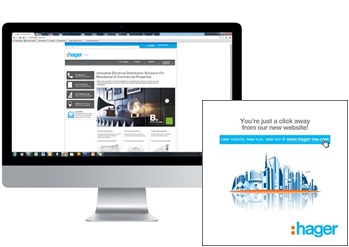 Hager Middle East successfully launched the new website for the Middle East region on 8th Nov' 16. The launch aimed at enhancing user experience while browsing and to establish a customer friendly website for all the users.
The existing URL has been now changed to www.hager-me.com for all future communications. The old URL is still valid, it simply redirects to the new one.
The launch was announced through newsletter and other SMM channel to distributors, dealers traders and other parties. Timely updates are being channelized for effective communications both internal & external front.
Hope you all enjoy your visit at Hager-me.com!