Al Ain Smart Home Show Exhibition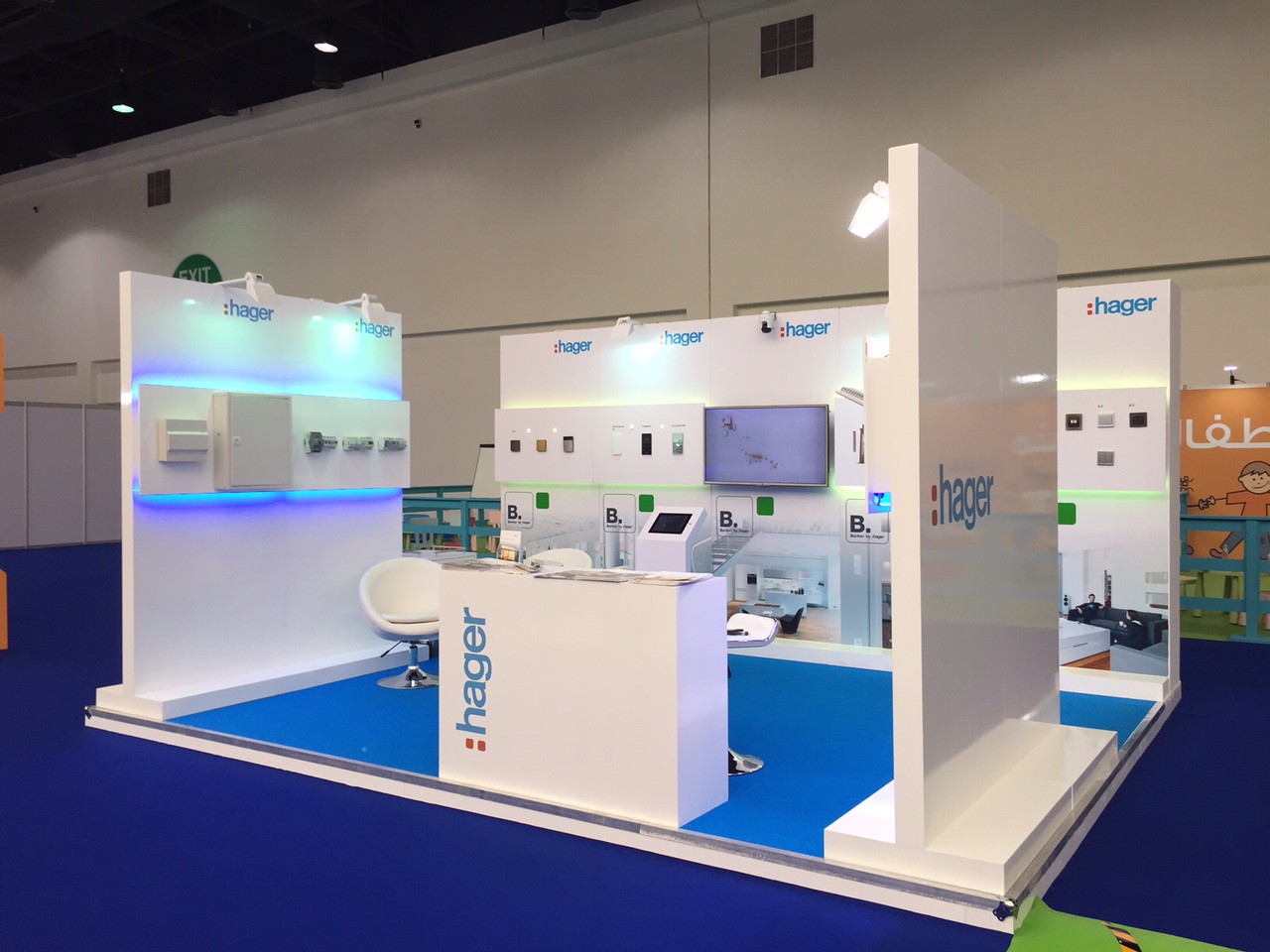 Hager Middle East presented our Smart Home solutions from 17 to 20th May at Al Ain Convention Centre.
The Smart Home Show was established in 2015 in order to educate the residence of Al Ain on the benefits of becoming environmentally friendly in order to reduce their usage of water and electricity.

The main objectives of this event were :
-To provide residents of Al Ain with information about the latest eco-friendly household technology and cost-saving systems to help them make their homes more energy efficient .
-To educate the community on the importance of saving water and energy through a series of fun and family friendly activities.
-Increase knowledge of the UAE's resources values amongst residents
During 4 days, Hager exhibited in Al Ain, which is a very strategic place in the Middle East where 90% of constructions consist in villas only!

A great opportunity for Hager to showcase its Smart home solutions mainly composed of Berker by Hager wiring accessories, KNX sensors, detectors, domovea, etc. Even if Hager expected more visitors per day, Hager Middle East improved its brand image with an efficient communication during the week and a very professional booth. Most important people from electrical authorities came to visit Hager booth. Overall, people were very enthusiastic about Hager Home automation system. Customers did really appreciate the possibility to monitor and control outputs from smart devices.