New Hager office in Saudi Arabia
The office is also a new official KNX Certification center with a showroom surface of 150 sqm.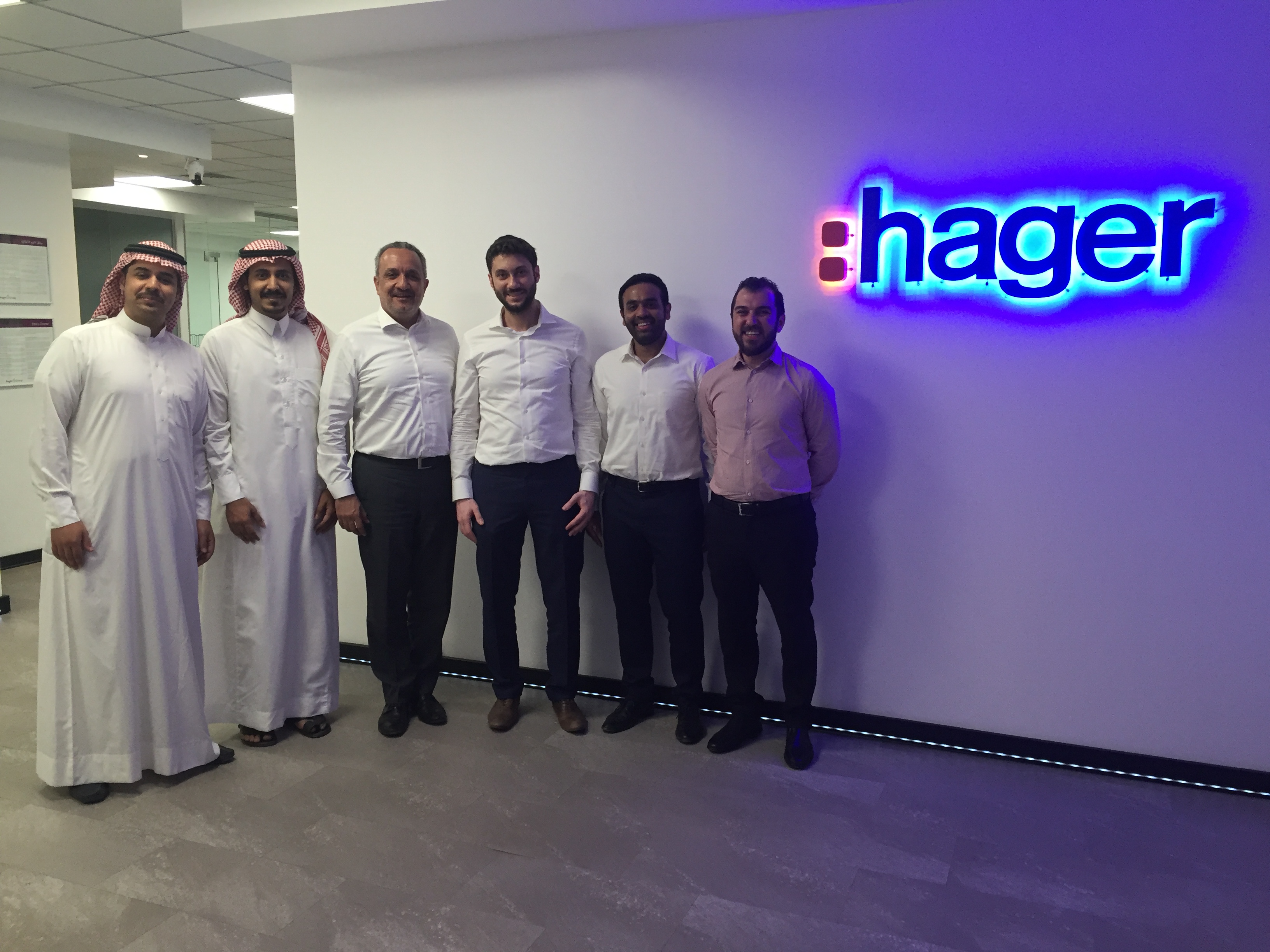 The new office opened in the heart of Riyadh city at the below address:
Hager Electro B.V.
King Abdul Aziz Street, Bldg#1, 3rd floor, Office#24, AJ
12233 Riyadh
Saudi Arabia
The office has 150 sqm surface showcasing Hager solutions in Energy Distribution, Cable Management and Building Automation.
Solutions are displayed in live to customers as the office is fully automated with tebis KNX system, RF and Berker push buttons, B.IQ Glass Black and TS sensor Black.
The new Hager office is well configured, with space for a team of 10 people, and meeting/training room for at least 12 people.
The office is also a KNX Certification center, which is the 2nd one in Saudi Arabia (see below the official KNX certificate).